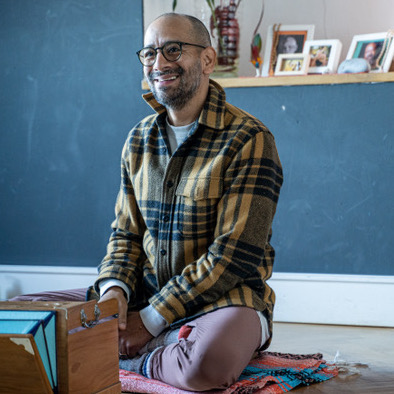 Twists & Backbend-Workshops mit Juan
In this 10hr Yoga Assists Intensive practitioners receive tremendous benefit from effective hands-on assists and proper alignment. Skillful, sensitive, and proper assists are a powerful way to deepen a practitioners physical experience of a pose and focus their awareness.
This workshop is for both teachers and practitioners who would like to learn the principles of safe and effective hands-on- assists and deepen their understanding of Asana Alignment.
Class will begin with warming up the body through a sequence of sun salutations, before we learn how to give and receive assists for frequently practiced TWISTS and BACK BENDING asanas.
Through partner work we will learn the essentials of giving hands-on assists and explore how to support others while improving our own practice in the process. In the workshop we will cover how to use body mechanics and proper hand placement to ground ourselves and offer effective assists. We will also learn how to use props as part of an assist.
Saturday Twists (1 + 2)
13h – 15:30h Twists (1)
16h – 18:30h Twists (2)
Sunday Backbends (1 + 2)
13h -15:30h Backbending (1)
16h -18:30h Backbending (2)