Diese Veranstaltung hat bereits stattgefunden.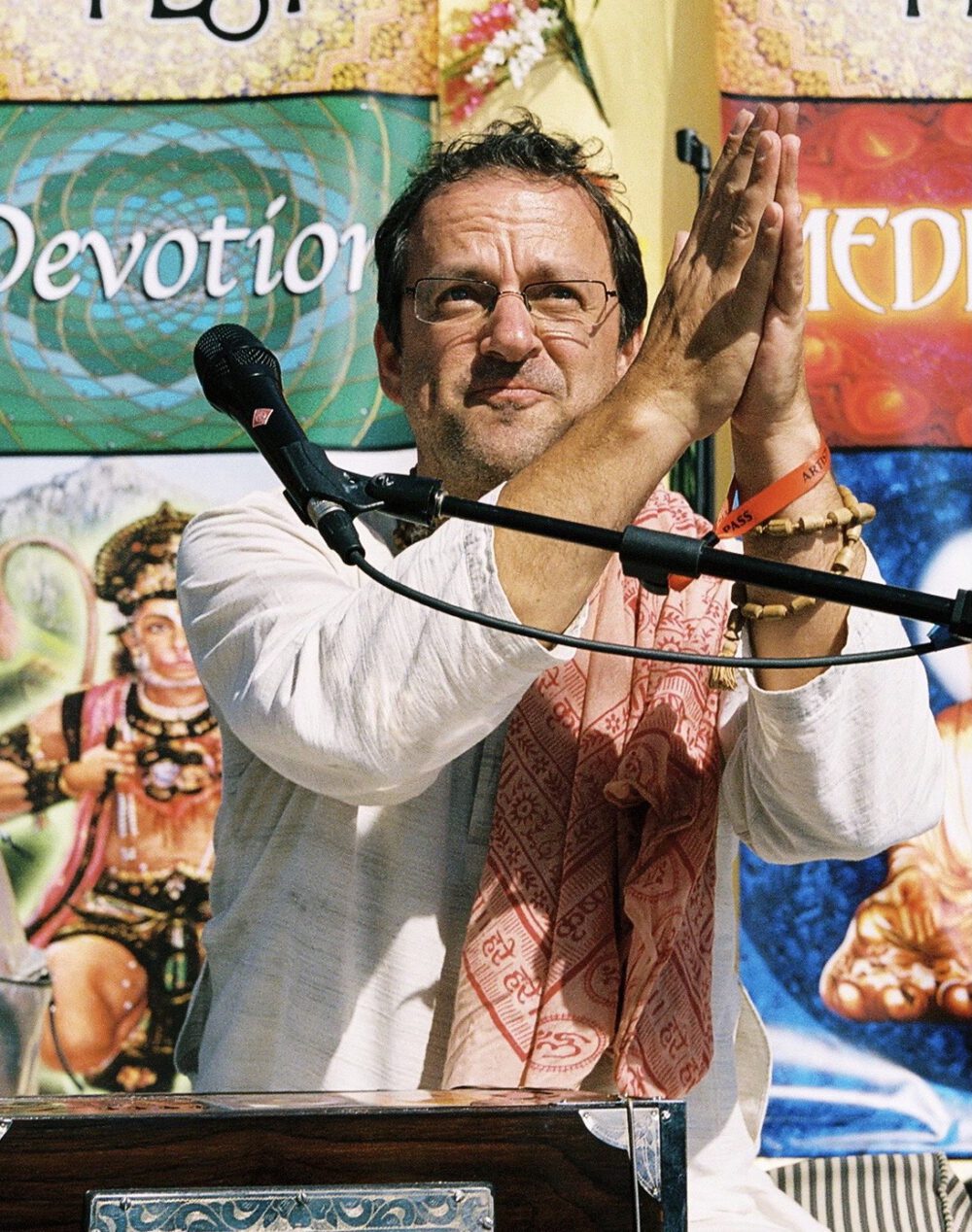 Kirtan with Adam Bauer
4. August 2022 @ 19:00

-

21:00
Let´s chant together! Join global kirtan artist and Bhakti Yogi Adam Bauer for our very first kirtan @Roots Yoga.
This joyous connecting practice of making music and chanting mantra together, of letting the sound be medicine, is called Kirtan. It is one of the foundational practices on the path of Bhakti Yoga. Chanting is a grounded, inspiring and effective self-awareness practice. People often notice that, even when we are not experts in this particular language, culture or tradition, somehow chanting just works! When we chant together, we simply feel better: more connected with each other and the world. The evening will be hosted in German and English, with Sanskrit and English Mantra.
Adam Bauer travels the globe sharing the heart-expanding beauty of kirtan, healing touch, the I Ching, and transformational conversation. Adam spent years playing bass with kirtan pioneer Krishna Das, and later with Bhakti Yoga legend Shyamdas, both of whom nourished his love of sacred sound and the yoga of devotion. Adam has released three critically-acclaimed records: Shyam Lila (Mantralogy Records, 2014), Wonderville (2017), and Return to the Sacred (2020). Adam sings & offers workshops, programs & healing sessions worldwide, enchanting and inspiring listeners with his deep, soulful voice and presence wherever he goes. https://iamadambauer.com/
Adam´s music on Spotify: https://open.spotify.com/artist/2oLjdDEuj5ZdVXEWuxupOE?si=3BgbinrMQ2OIKtuVMeIp9A
"Chanting Kirtan with Adam is a very sublime experience. He has one of the purest Bhakti hearts that you will find. He bares his soul with every syllable."